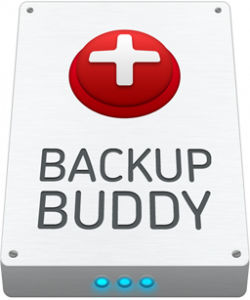 By far the best backup solution for WordPress that we've come across is BackupBuddy by the developers from PluginBuddy. Its quick and simple to use and further more, the new version 3 is coming out soon with more features to make backing up and migrating WordPress websites a breeze.
If you run a WordPress website and you don't have a backup procedure in place, please make sure you contact us to get BackupBuddy installed and configured on your website.
You can never be too safe when it comes to backup procedures.
Backup Standards at PB Web Development
At PB Web Development we have three levels of backups on all of our clients websites just incase one of them fails or becomes out of date.
Firstly we rely on a CMS backup extension or plugin such as Akeeba Backup for Joomla or BackupBuddy for WordPress. These plugins can easily do a complete snapshot of your website including all of the core system files, media and database information.
Secondly we work with automated database backups of your website that get mailed to a backup repository email.
Lastely we have the hosting company server backup plans which archieve your hosting accounts on our servers on a nightly basis.
For our more coporate clients, we also provide a 24 hour data recovery service that is handled by a third party system on our servers to help ensure data is protected and backed up all the time.
If you want to find our more about backing up and protecting your website please contact us for more information.
Leave your comments and feedback below.
Peter Bui
An all round web specialist with years of experience in web design, development and open source solutions.
Twitter: astroboysoup
Google+: Peter Bui